Mother's Day, a time to celebrate our mothers, is just a couple of weeks away but this year, I've found myself a bit distracted. With the scenes of mother's fleeing with their children from the war in Ukraine, it has made me think of my own mother and grandmother's struggles when they were refugees during the last war. I have to admit, it's been really heart-breaking and something I never believed I would see in my lifetime.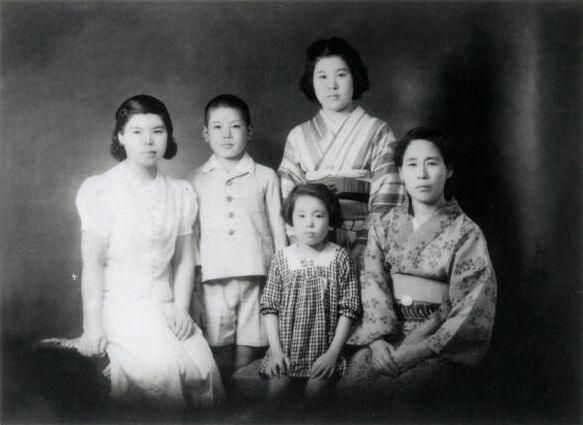 I have been so lucky to live a life of relative comfort and safety. But it was different for my mother. She was a child during the second world war. My grandmother was alone with four children living in Tokyo. Yes, my mother is Japanese and she lived through one of the darkest moments in Japan's history, arguably of all history. It was the strength and resilience of my grandmother that held the family together, and she did her best to keep her children safe. When the bombing in Tokyo became too frequent and dangerous, she packed up the children and carried whatever they could and moved to a little village on the outskirts of Hiroshima where she had some distant relatives.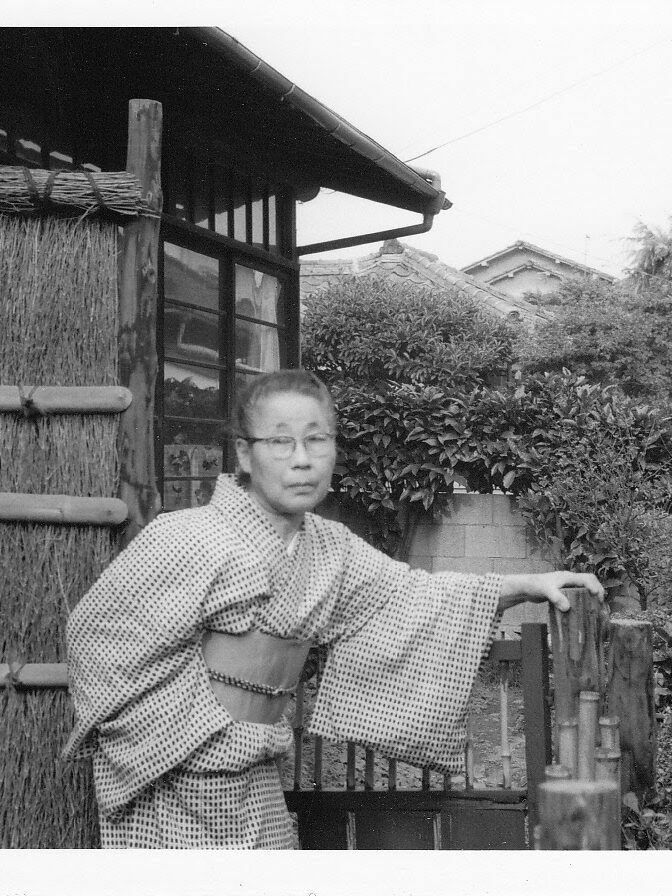 My mother has told me stories not having a lot to eat, they received a small ration of rice once a week. So to supplement their diet, she and my uncle gathered snails, wild plants and mushrooms. But my mother has nothing but happy memories of what should have been a terrible situation. That's all down to the strength and resilience of my grandmother. Their village was a short train ride from Hiroshima which had been relatively safe during the war. And because of this, it gave my Uncle Jun the chance to go to the senior school in the city. My mother used to walk with him to the train station every morning on her way to her the village school. He was fourteen and my mother was ten when they said goodbye. She says she remembers how happy he was to be going back to school. She never saw him again. She only remembers the mushroom cloud rising above the city.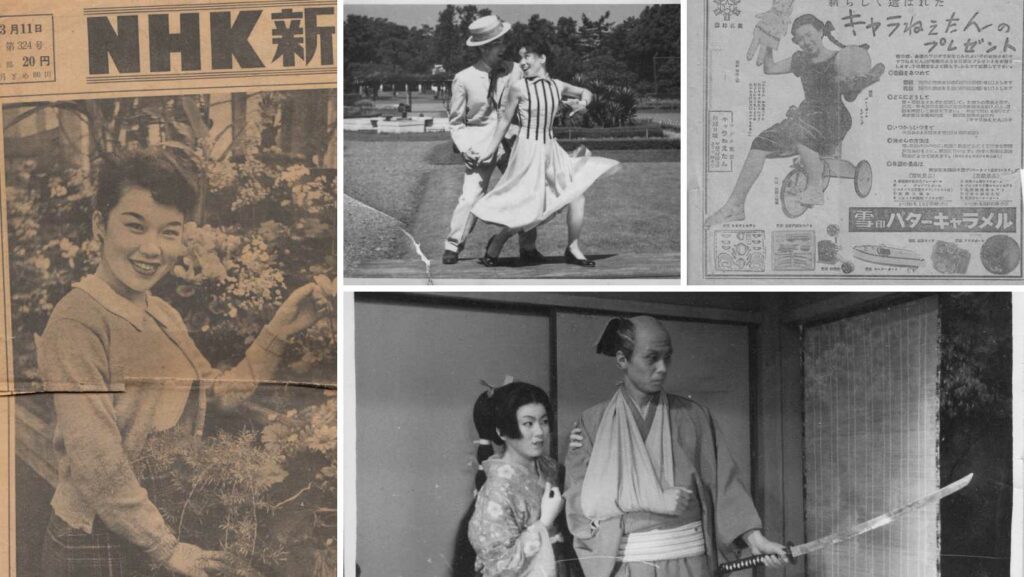 Despite the trauma of losing my uncle to the atomic bomb, my grandmother pushed her daughters to find success in whatever they chose. Most of all she wanted her daughters to be educated and to be independent. My mother's oldest sister had even graduated from university, which was unheard of in Japan at that time. From what my aunts tell me, my mother was remarkably talented, driven and precocious. Her talent was in music and she learned to play the piano on a piece of cardboard that she made to look like a keyboard. She worked hard and somehow carved out a career for herself as a model, singer and actress with a bit of dancing thrown in.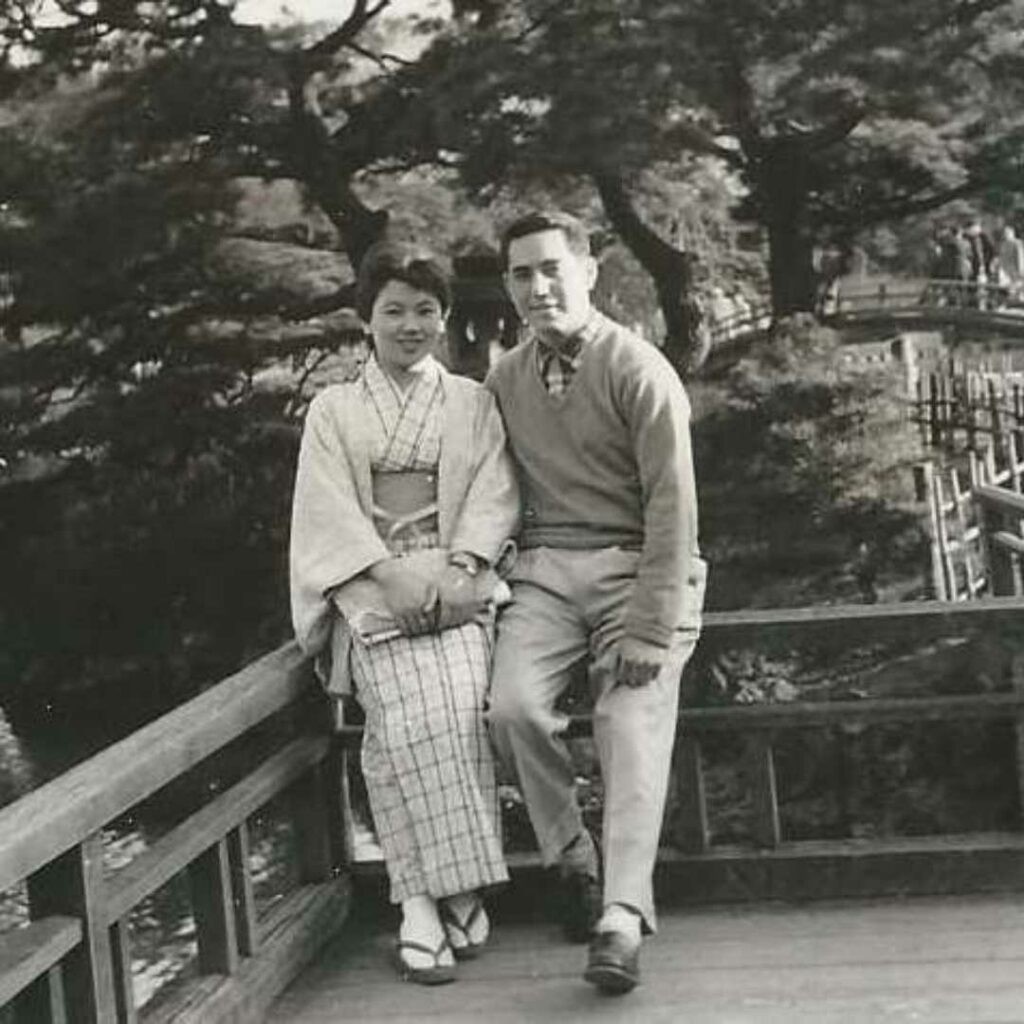 Then just to give herself another challenge when she was at the height of her career, she met my dad, an American GI from a tiny village in New Mexico, fell in love and got married. She left her career to be with my dad. Her family deeply disapproved of this and that caused a rift between her and her sisters for nearly twenty years, but she did it anyway. Plus she spoke almost no English, but she was determined to learn it. To say she was driven, independent and resilient was an understatement. She continued to sing a bit with various symphonies. But after she had me and my brother her focus turned to us. My brother passed away when I was five and it was devastating to my mother. But once again her inner strength and resilience prevailed and she focused her energy on me. I can't say I loved all the focus all of the time, but I look back on it now and she is why I am the person I am today. I'm not perfect, I am stubborn and independent and I like to think I am resilient, but I know I am better because of her. My mother is one of the strongest and most powerful people I know. She has been my role model and one of my best friends. We still argue and disagree all the time, but she is and always will be my biggest supporter. After all, she is my mother and I am so proud to be her Anna-chan.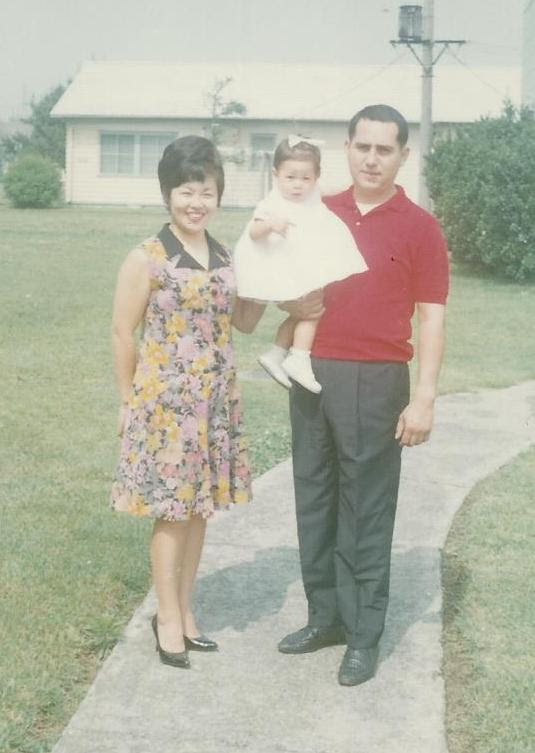 So in honour of all the women out there who are mothers and those who want to be mothers, those who aren't able to be mothers but still find ways to share their strength and resilience and those mothers who are fleeing for their lives with and without their children. Thank you. Thank you for your strength, perseverance and love. Thank you for being our rock, keeping us grounded and safe. You are the makers of the future and we can never have enough mothers.
Happy Mother's Day!!

If the war in the Ukraine has affected you and you are able to do something to help. You can donate directly to the Disasters Emergency Committee (DEC) Ukraine Humanitarian Appeal. The UK government has been matching the fund pound for pound. If you cannot donate financially, here is a link to the UK Gov site for other things you might be able to do, like register to sponsor a refugee family. And finally, I am donating 10% of all purchases from my website to the DEC UHA (above) from now until the end of the month and giving you free postage with the code DECUHA.