Hello!!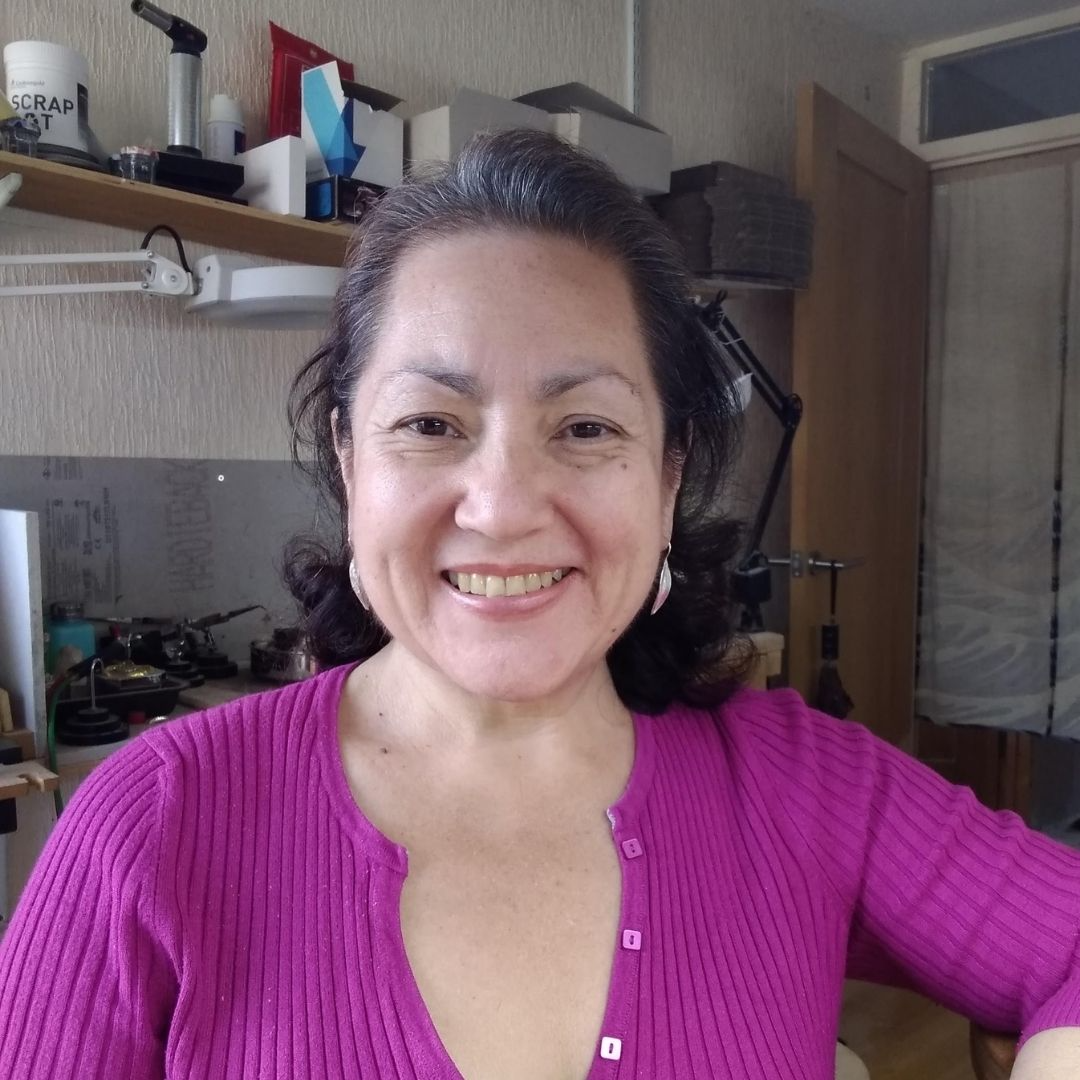 Hello! I'm Anna and I am an eco-ethical jewellery designer working with recycled silver and gold as well as Fairtrade gold. I also use ethically and responsibly sourced gemstones and lab created diamonds.
My goal as a jewellery designer is to make beautiful fine jewellery that will last a lifetime and has as little negative impact on the environment as possible.
My style is simple and classic with a contemporary twist and I am greatly influenced by both my Japanese and Spanish cultural heritage. I love to mix metals, especially gold and silver and almost all of my designs are limited edition and one of a kind. I also take on numerous commissions for special events such as weddings and anniversaries and love to remodel your old hallmarked gold and silver jewellery into something new.
I've been designing and making jewellery professionally for about five years, but have actually been making jewellery since I was 8! It was a passion that began as a child and stayed with me throughout my career but always in the background. In large part I am self taught, but I have taken numerous courses throughout the years to learn new techniques.
In my previous life I worked in the corporate universe as a business psychologist and eventually I became a consultant and coach working with said corporates. However the opportunity to focus more time on my jewellery presented itself and it felt like the right time to make the transition to jewellery designer, my first love.
When I'm not making jewellery you can find me cooking, tending to the allotment, our bees and an extraordinarily spoiled cat! Oh yes, and lest I forget, I am married to a rather amazing man.
If you find something you like but it is currently not available in your size, please get in touch as I am able resize or remake many designs. The only constraint is the availability of the gemstones. My use of ethically sourced gemstones from small artisanal miners means that some of my gemstones are one of a kind.
Occasionally I am asked about my brand name, Inari. Inari is a kami (spirit/god/goddess) in the Shinto religion in Japan. S/he is generally considered the patron of success, merchants and the harvest. I chose Inari because s/he is a shapeshifter, sometimes depicted as a man, a woman or often a white fox. Today in Japan you will often see a fox with a red scarf at many temples. Because my jewellery designs are constantly changing, the idea of shifting shapes appealed to me and thirty-five years later the name is as apt as ever!
Thanks for dropping by and I hope you enjoyed your browse! Any questions? Send me an email. Or follow me on Instagram, Facebook, Pinterest or Twitter (Instagram is where you'll find me most of the time).
Wishing you all the very best!
Anna