BESPOKE & COMMISSIONS
Commissioning a piece of jewellery for your special moment can seem daunting. But it needn't be. I will work with you, to your budget, to create something that you will love, cherish and want to pass on. Bespoke & commission orders take 6-8 weeks to complete on average. Email me to arrange a free consultation.
---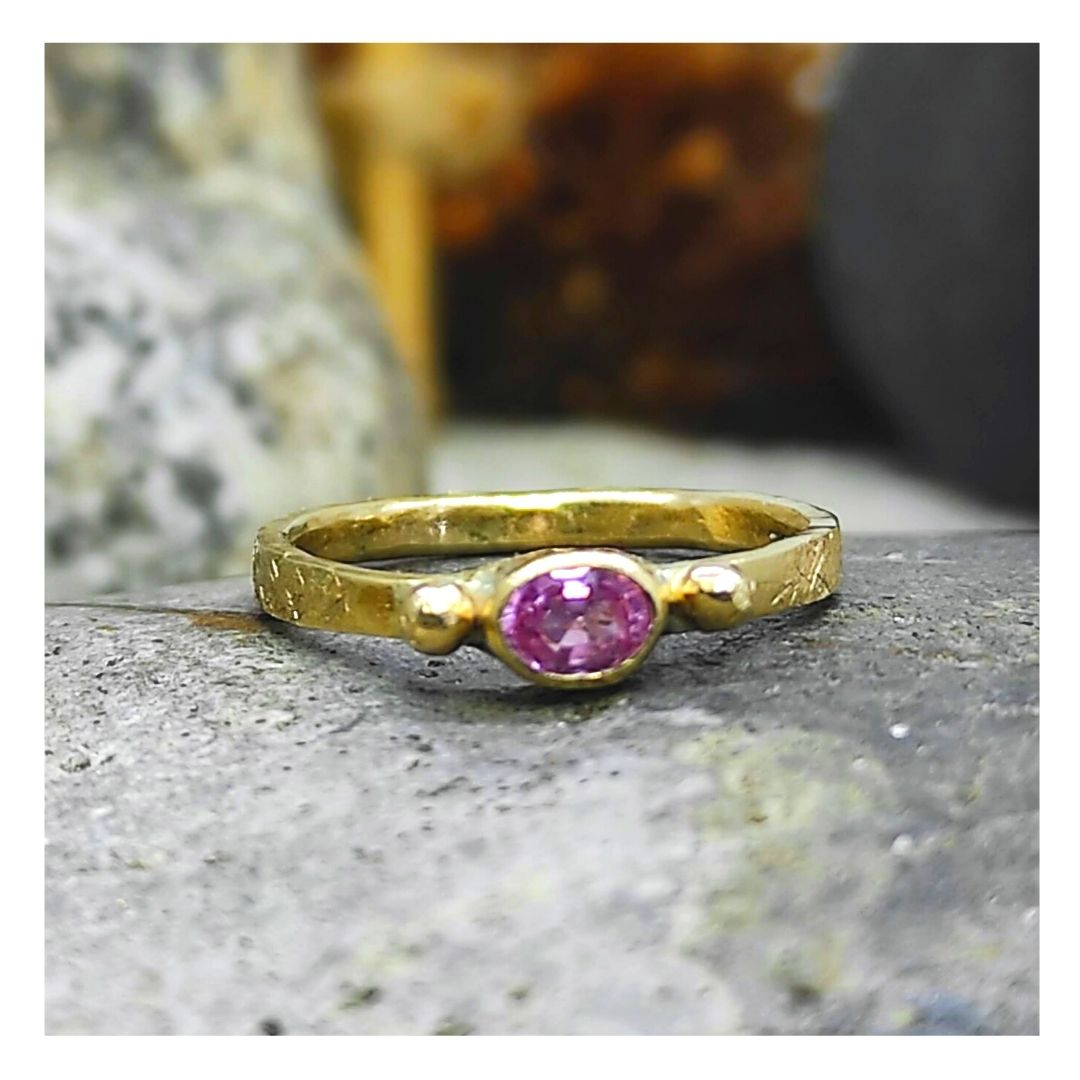 Pink Sapphire & 9ct Gold Boho Engagement Ring
Engagement Rings
Create your perfect engagement ring with Inari Designs. I offer a full service bespoke engagement ring service to create a truly one of a kind eco/ethical engagement ring. I specialise in alternative engagement rings using 9 or18KFairtrade gold or recycled gold and ethically sourced gemstones. Beautiful for you and kinder to the environment.
Wedding Jewellery
I can work with you to create the perfect jewellery for your wedding. From individual wedding rings to bride and groom matching sets in traditional and non-traditional styles. I can also help with jewellery for the wedding party, from earrings and pendants to cufflinks. As with my engagement rings I use recycled or Fairtrade metals and ethical gemstones.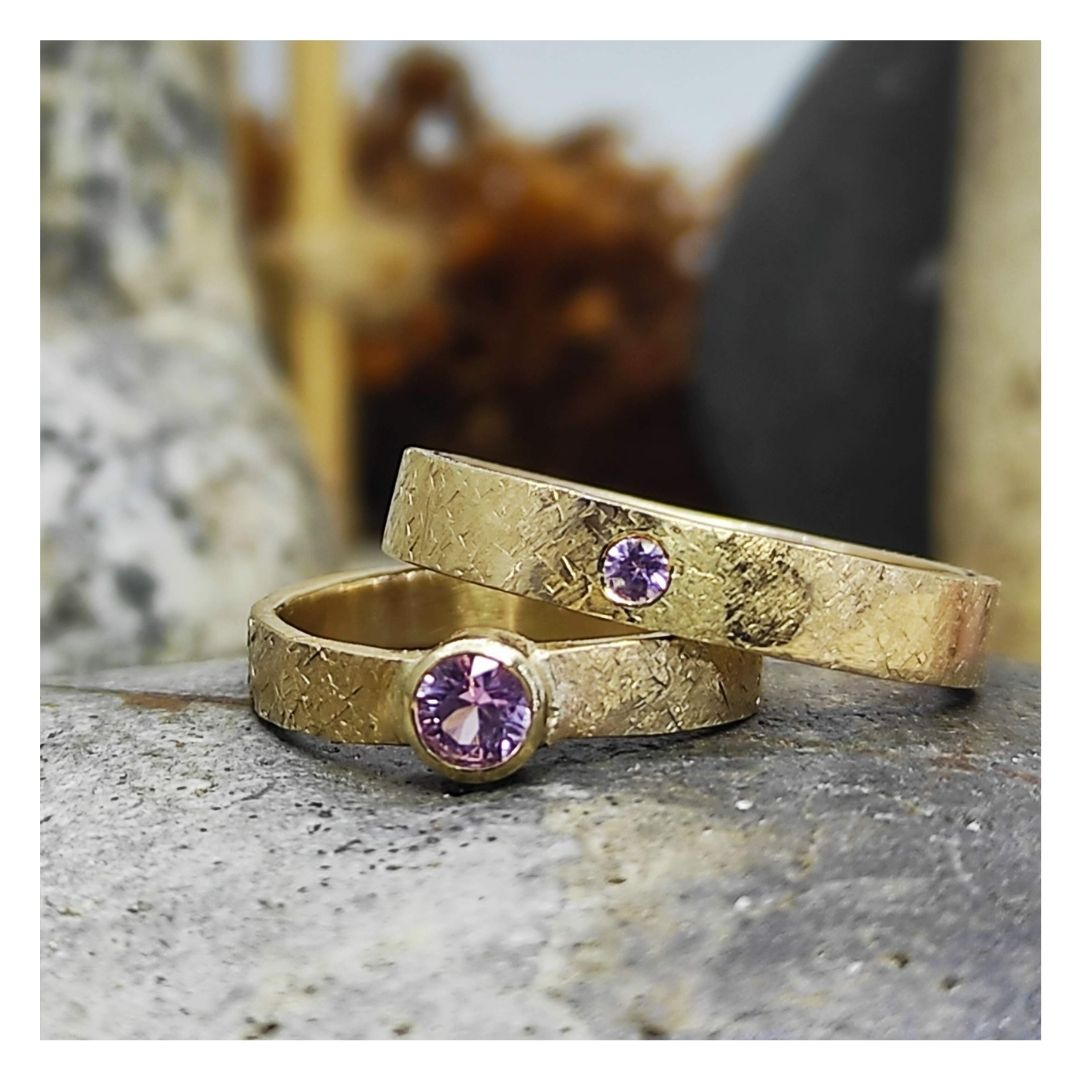 18ct Gold Pink Sapphire Wedding Ring set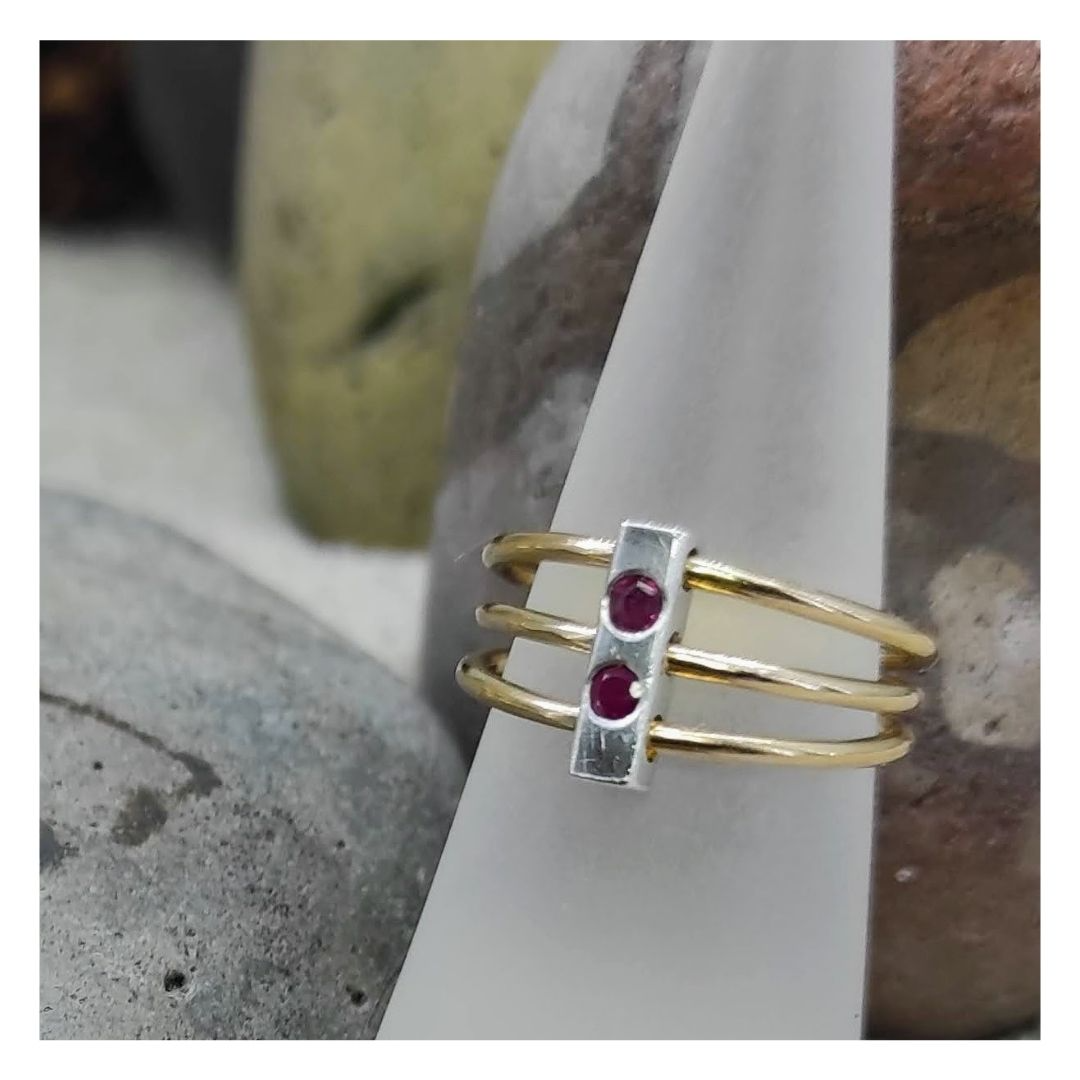 14ct Gold, Silver and Ruby Ring remodelled from family jewellery
Remodelling
It's always a bit sad when you have old unworn jewellery tarnishing and gathering dust in a drawer. Why not recycle it and breathe new life into it? If you have old unworn sentimental or broken pieces of jewellery, I can help you design and create a new piece of jewellery to love and wear once more.
Special Occasion Jewellery
Commissioning a piece of jewellery to mark births, anniversaries, graduations and other lifetime events is a beautiful way to remember your special day or event. If you have a special moment in time you want to celebrate, I can help you to make a memory in jewellery.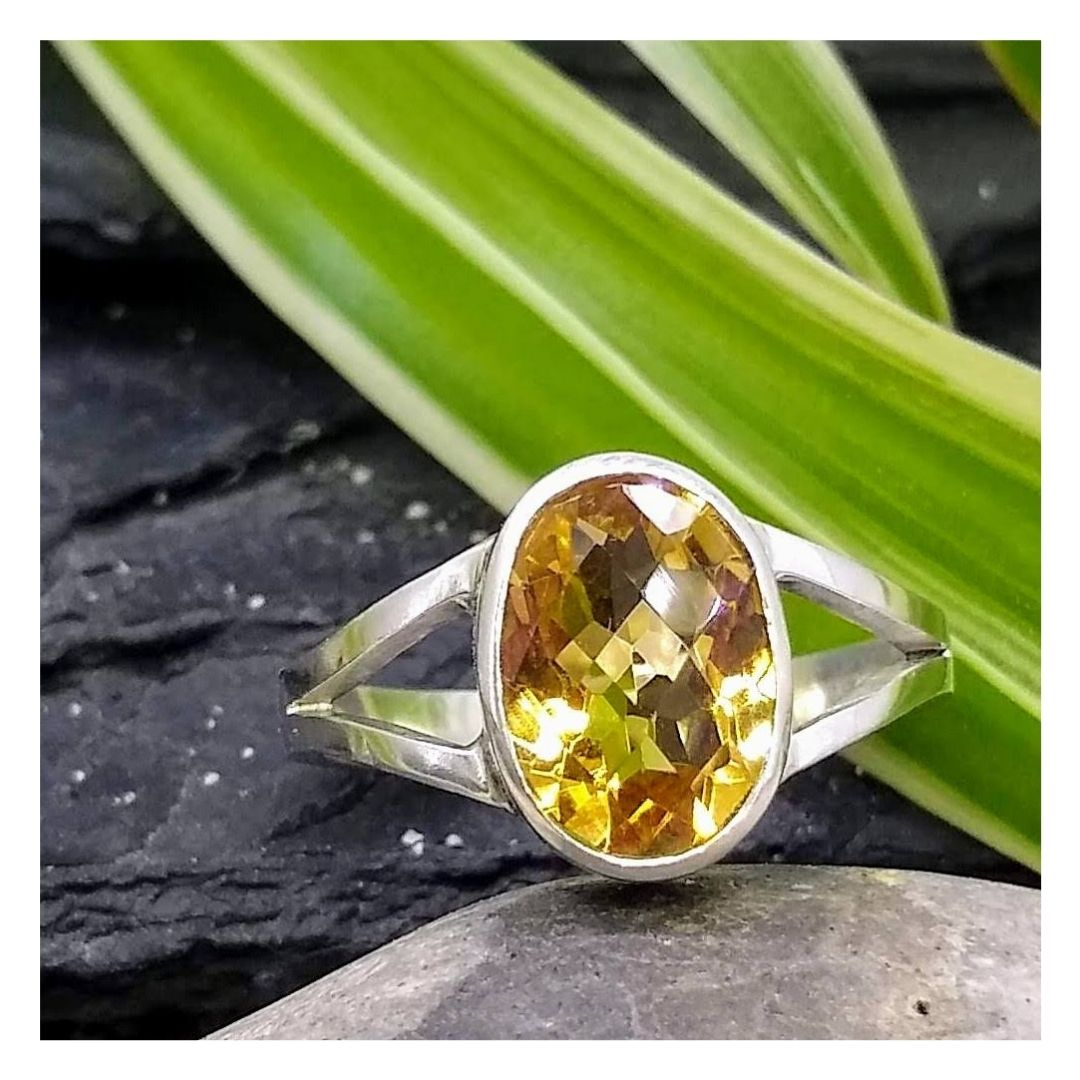 A Birthday Commission Silver and Citrine Ring
"When I finished treatment I decided I wanted a special piece of jewellery to represent
My journey
My determination
My courage
My will to win
But most of all to represent me
I didn't know what I wanted but I knew what I didn't want! so after searching for a while I came across Anna @inaridesignsbyanna & after a long chat over a video appointment she knew exactly what I was looking for
I am totally blown away with my ring and I was so sure she would do an amazing job after talking with her & seeing some of her other work that I went ahead & ordered matching infinity thumb rings for my babies & me, mum & daughter love lockets, oh & a pair of earrings because well just because 😊 So if anyone is looking for custom-designed jewellery stop looking as Anna will certainly not disappoint! 💕💕💕💕💕"
"I would definitely recommend Inari Designs, her jewellery is so lovely, superb quality and is beautifully made. I love my ring so much that I don't want to take it off! Thankyou Anna!"
"I wish all businesses were like this. Attentive and full of good ideas. Took the brief, improved the brief, explained every step and was full of good information. She clearly takes pride in her work and it really shows. I would happily reccomend Anna."
"It arrived today and I absolutely love it, the packaging was beautiful and the ring was beautifully presented in a gorgeous box. It fits lovely and is just stunning, Anna is incredibly talented and I am now a customer for life. Thank you so much Anna"